Project Code Computerlove
Brilliant never stops is the new positioning for top 100 UK design agency, Code. We were asked to bring it to life in the digital realm and beyond.
Being entrusted with another agency's visual identity was both a great compliment and a sizeable task.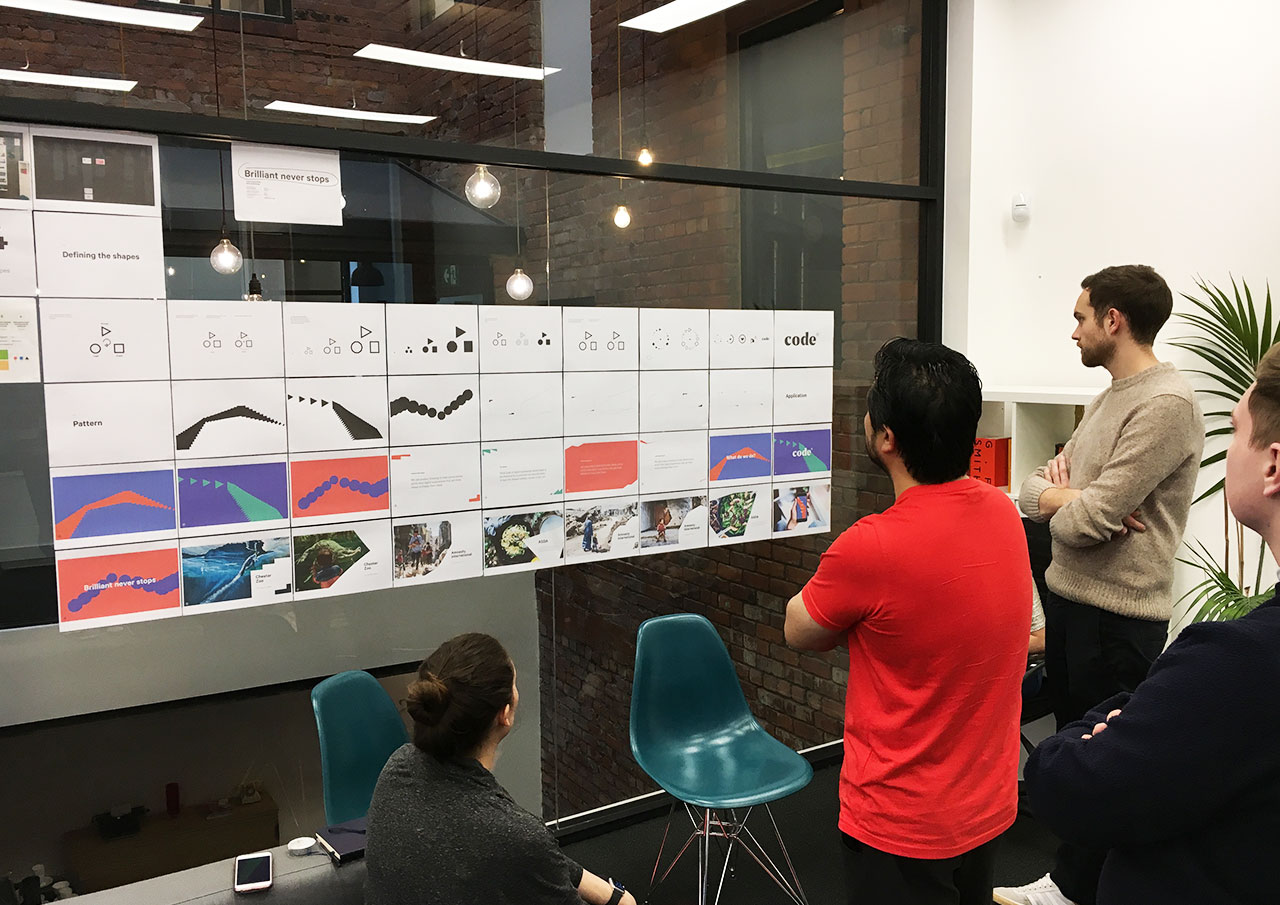 Exploration through collaboration
Code were more like a partner than a client: they were involved on an almost daily basis, and we shared our very earliest ideas with them. As a result the project grew organically into a solution that felt right from every standpoint.
MERó have given us a strong identity that reflects the next stage in our evolution as a business. It's a creative solution that not only works really well, but also feels good and looks brilliant! Our collaborative approach certainly made a huge difference in reaching a solution that totally hit the mark in terms of what we were after. We're all really pleased with the end result, something that we feel is due to the way we have worked together.
Code Computerlove Wini Tse, Co-founder
Capturing the movement
We captured the movement inherent in Code's positioning and turned it into a new visual language. Moving parts and striking shapes create the sense of a continual journey that carries the new identity across every application, digital or physical.