Project Audi
Driving a digital vision for Audi required smart ways of working and intelligent design. By re-imagining the end-to-end process, we created a user-journey that was easy and enjoyable as it was exciting.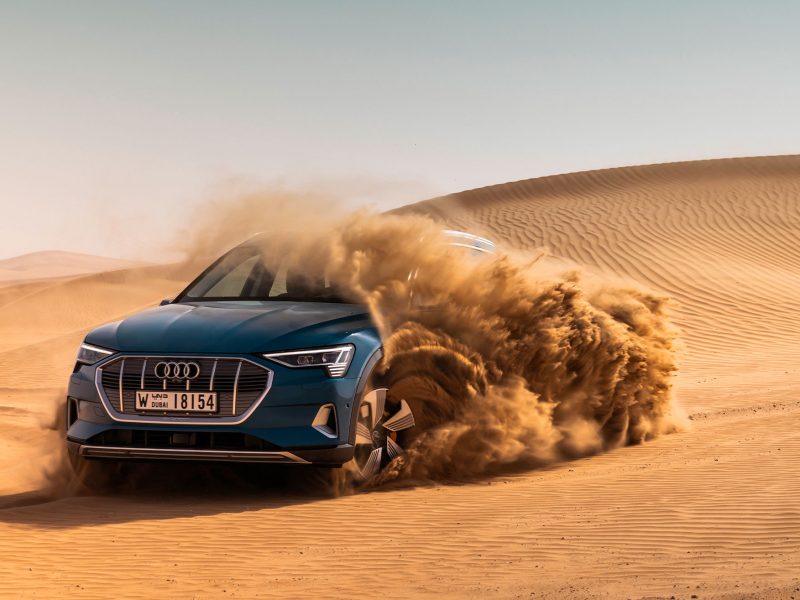 BBH London asked for our help to bring Audi's digital vision to life.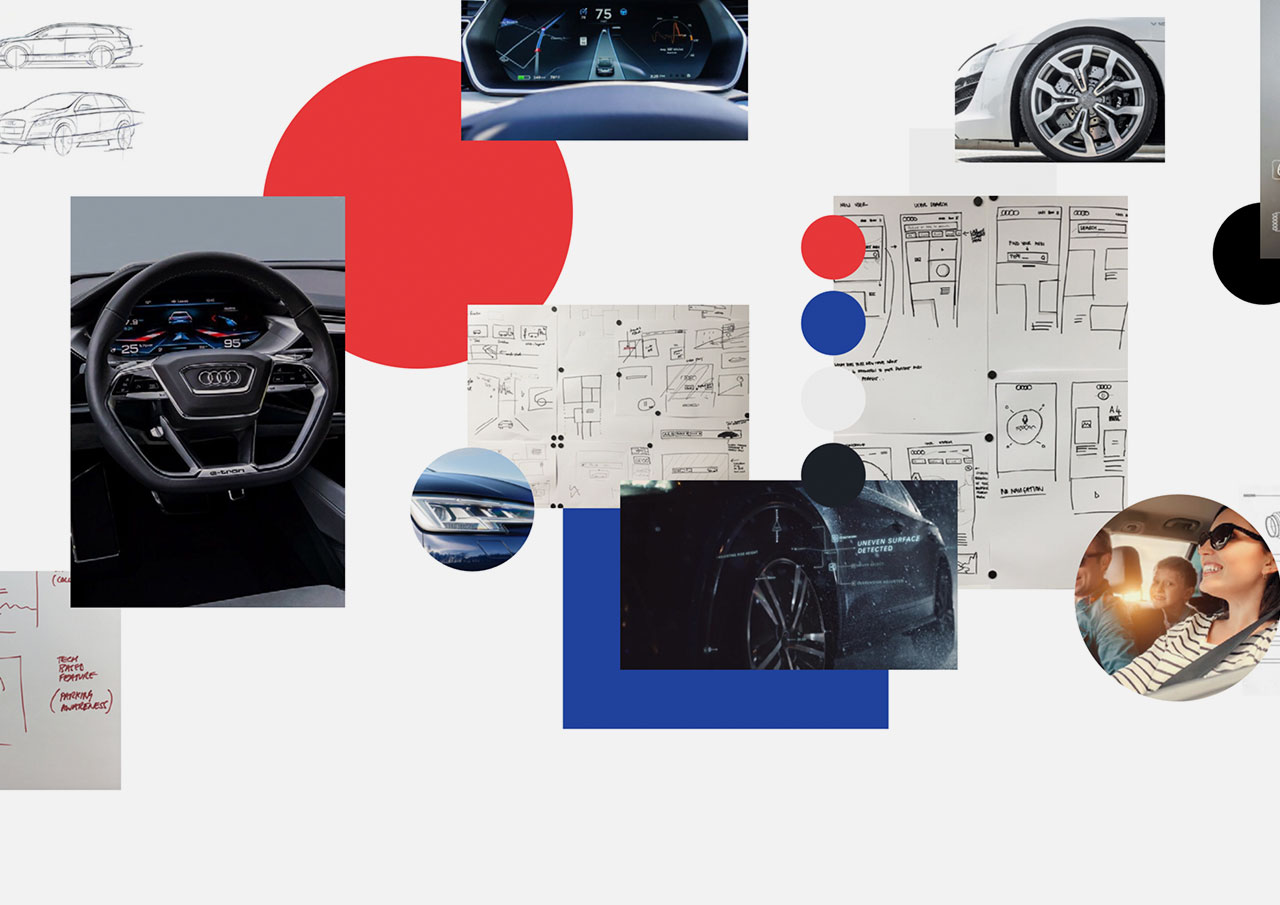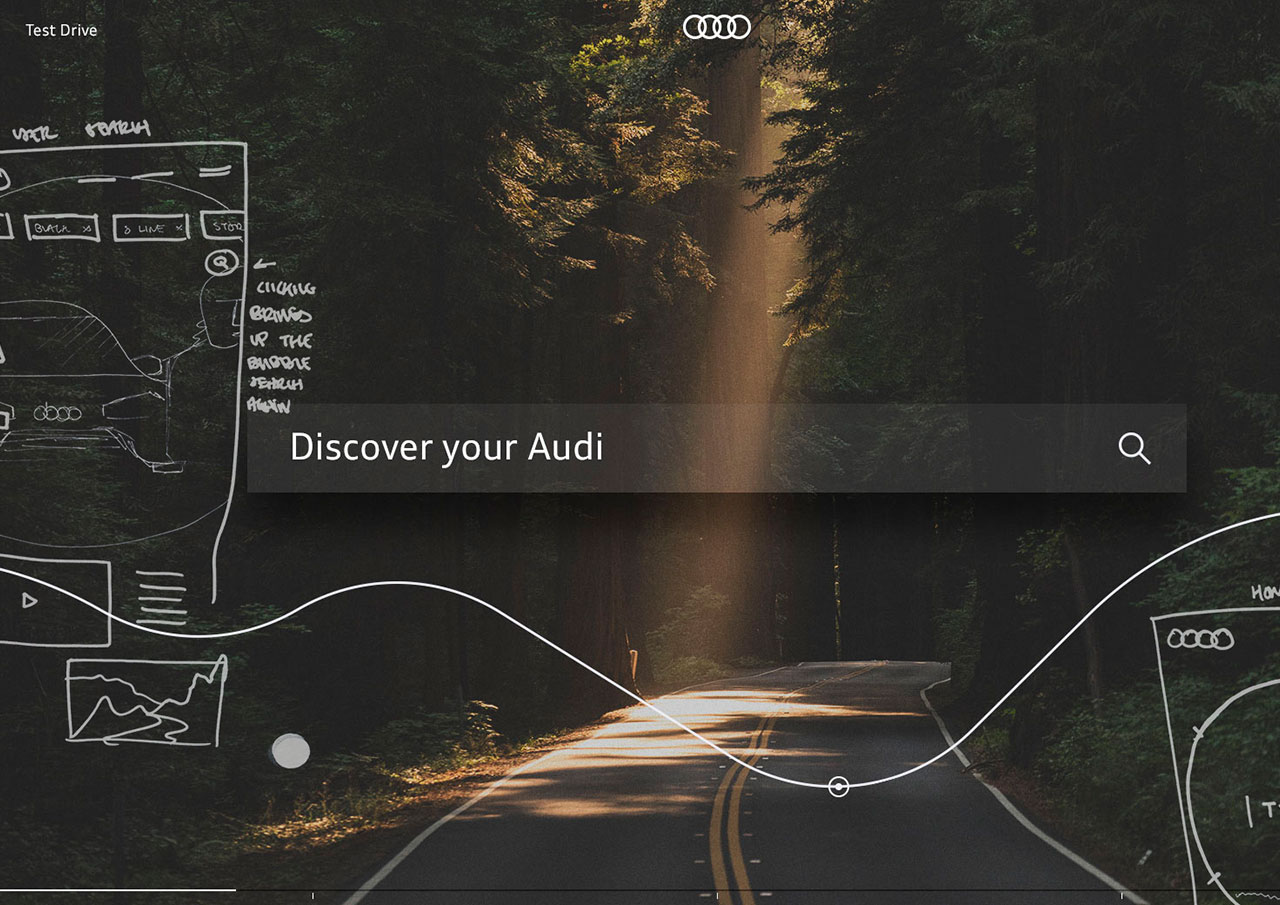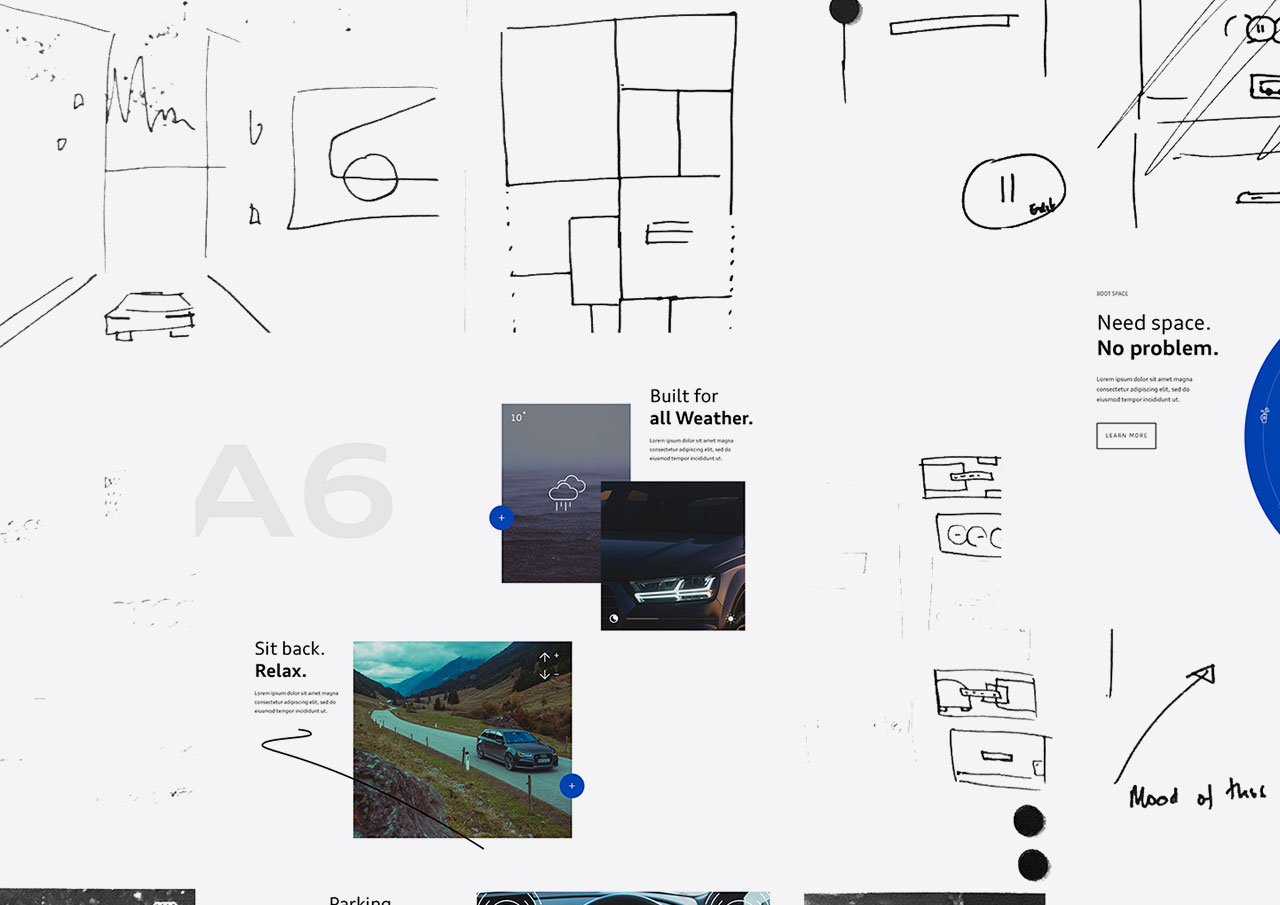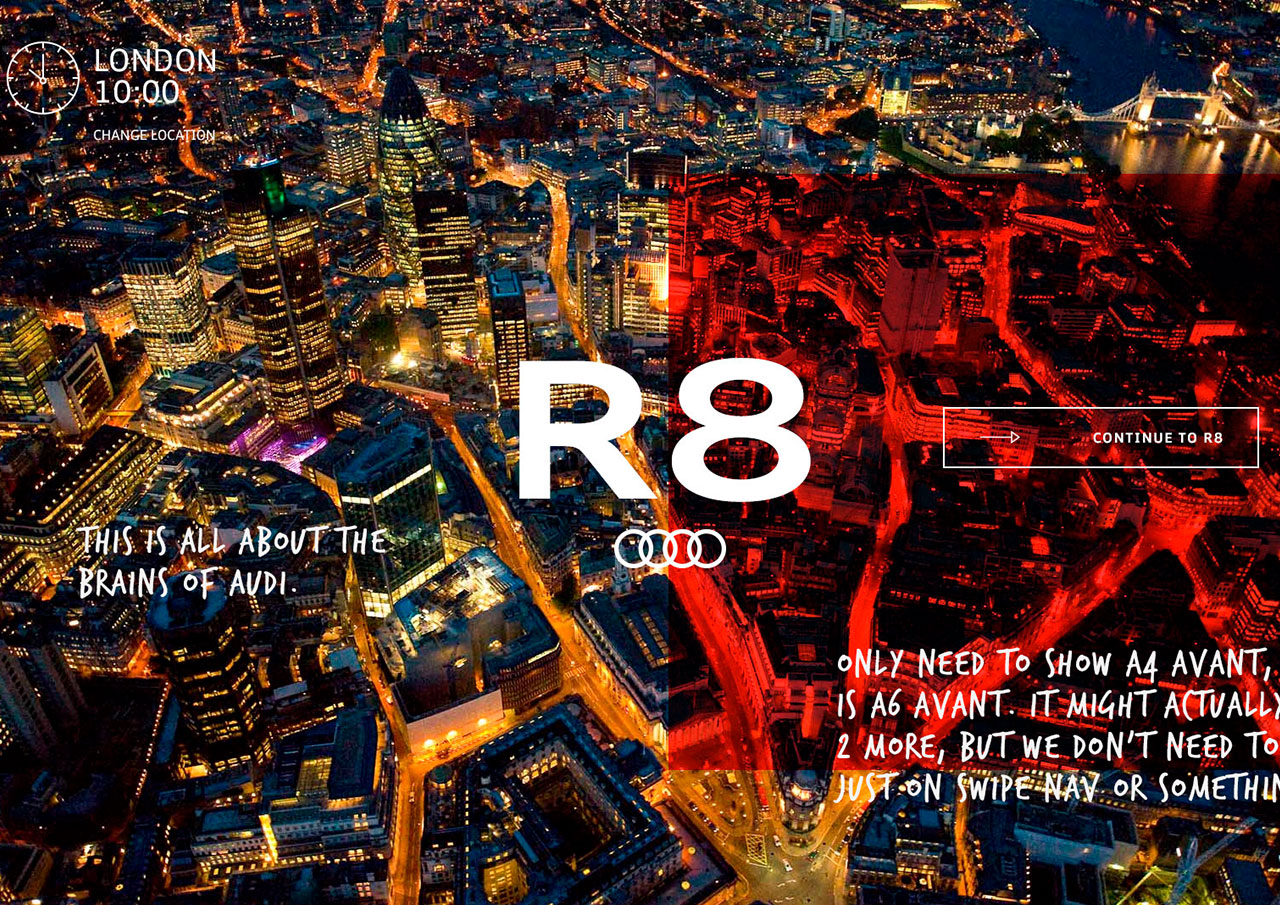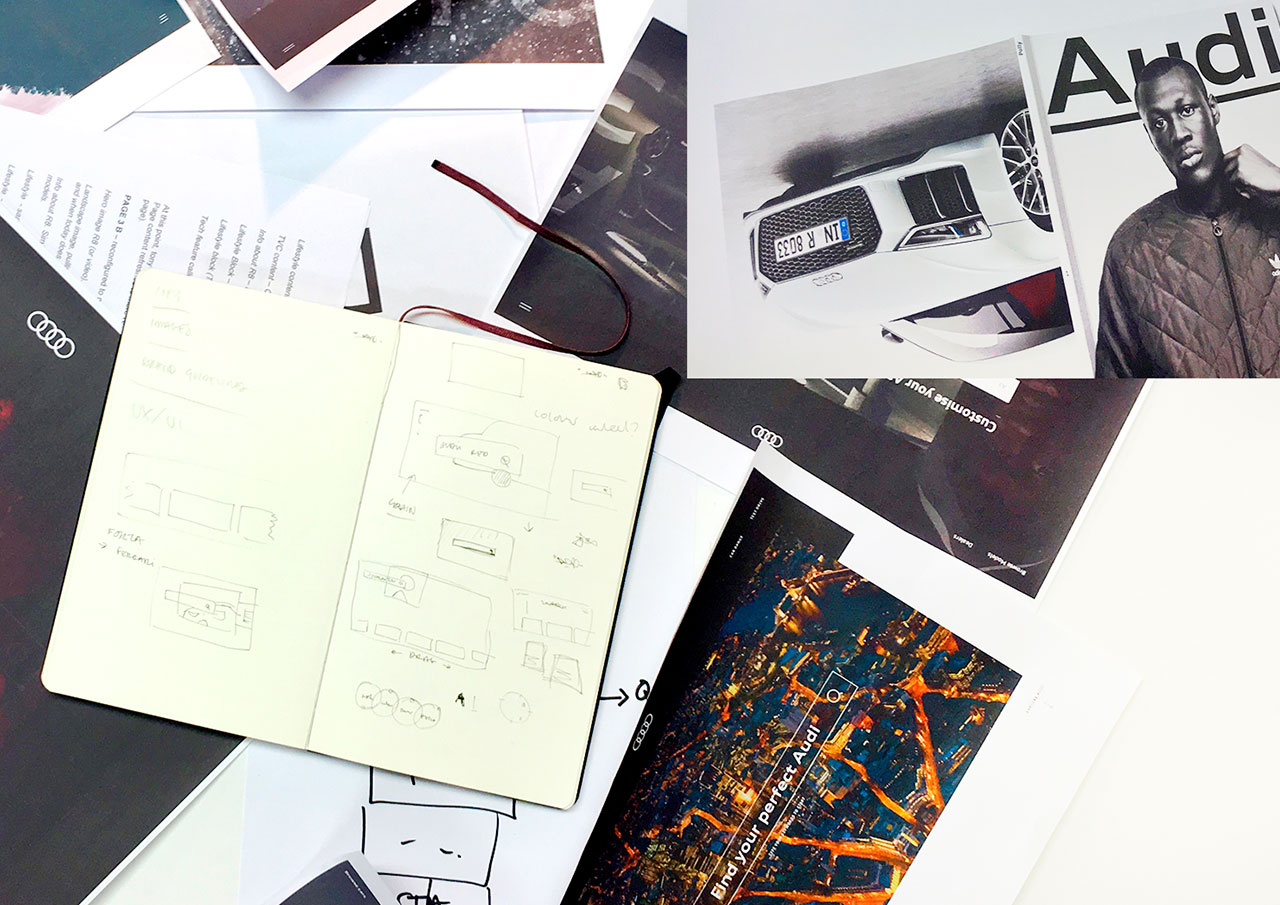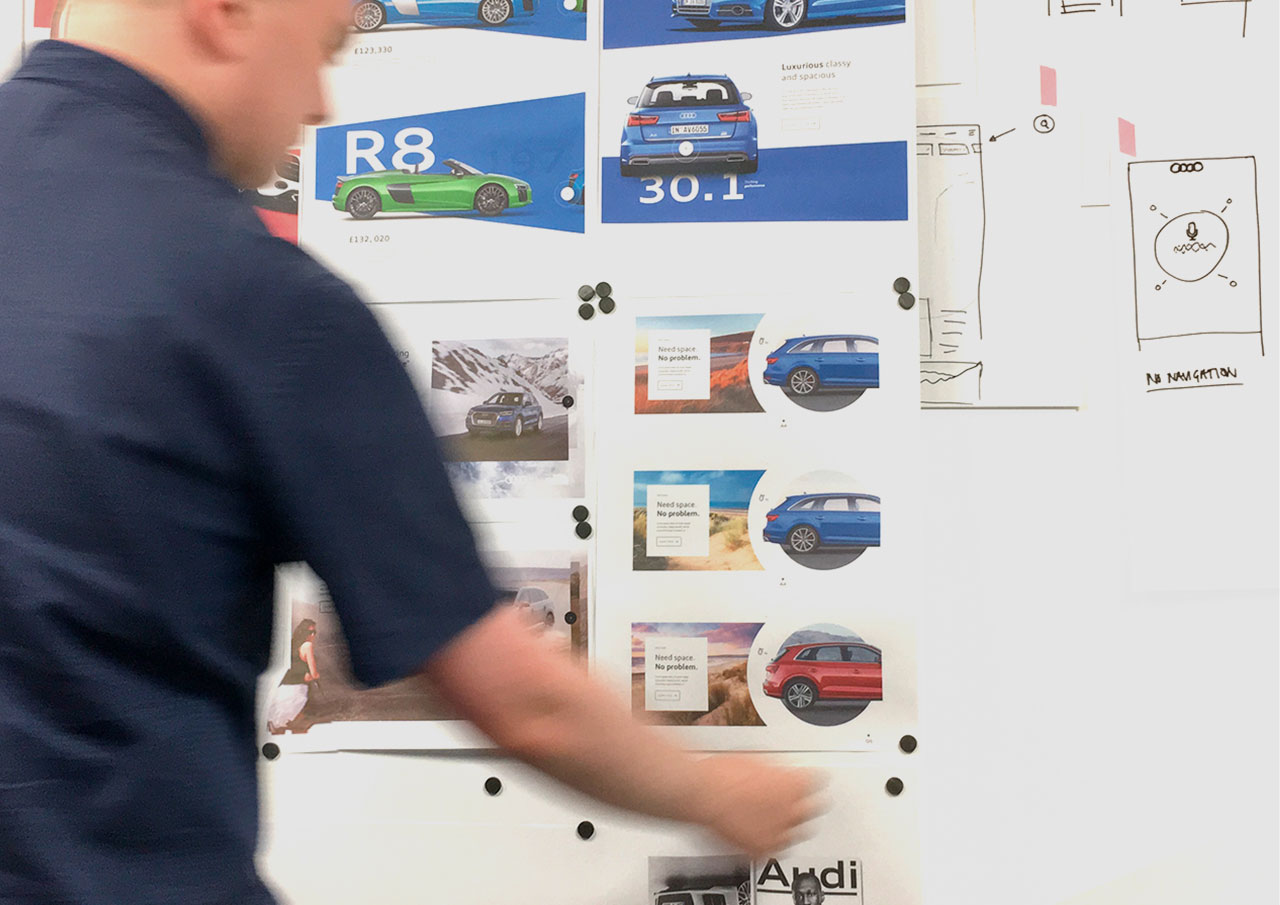 Working smart
With the strategy in place we developed a plan that helped us push the design vision without losing sight of audience needs and brand values. From our office in Manchester, we used agile ways of working to make quick, considered decisions with the London team and deliver quality creative against quick turnarounds.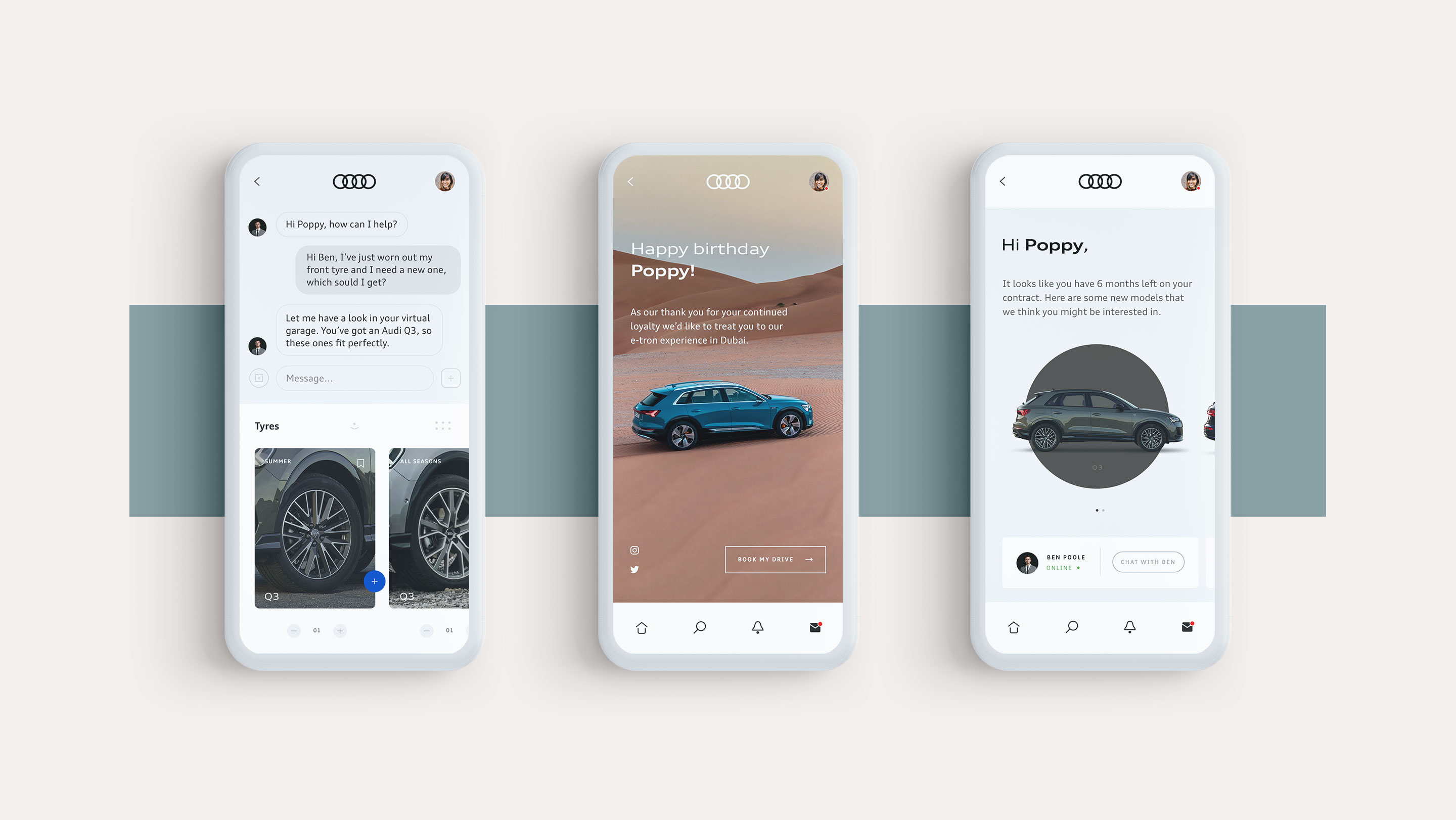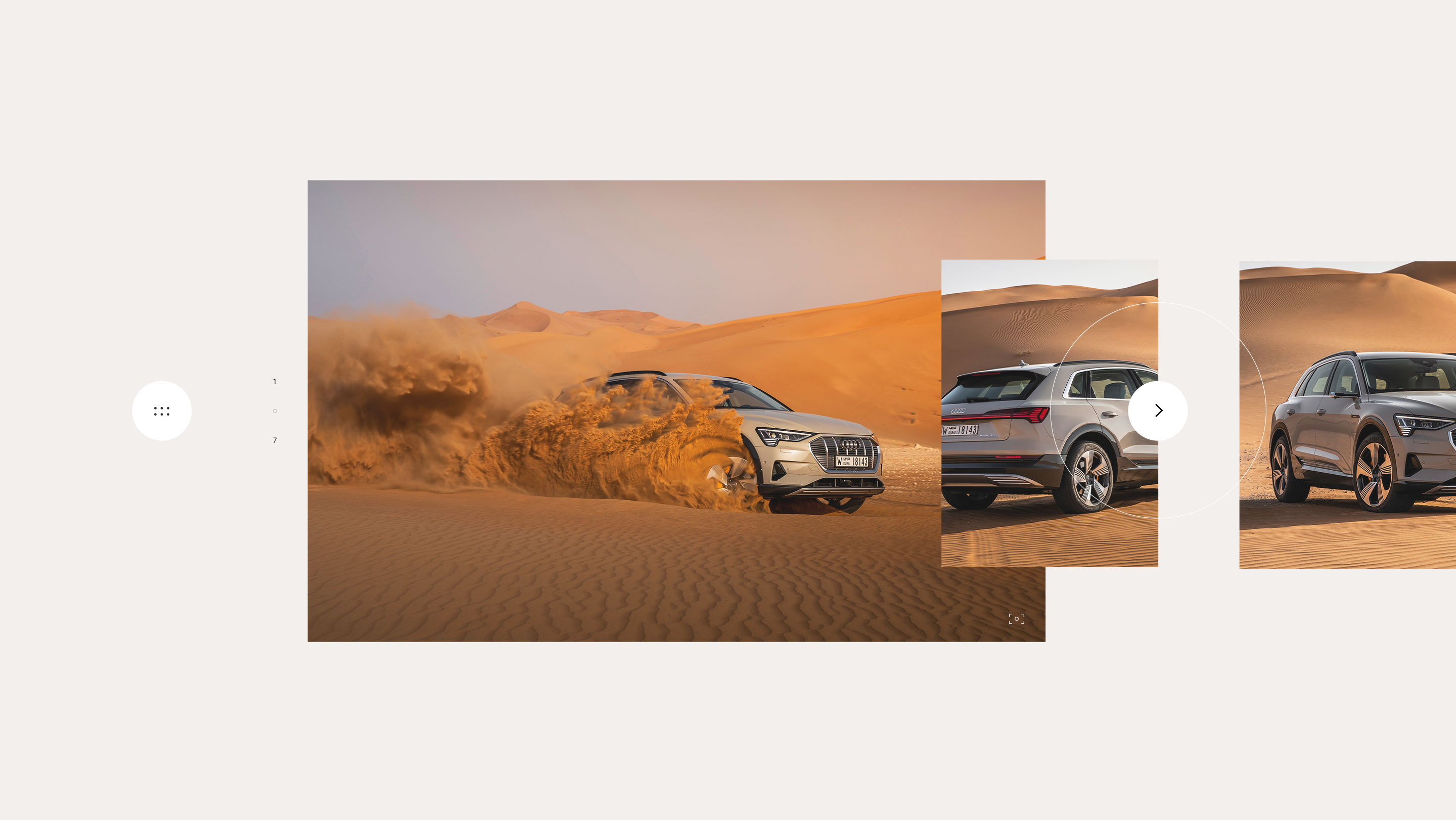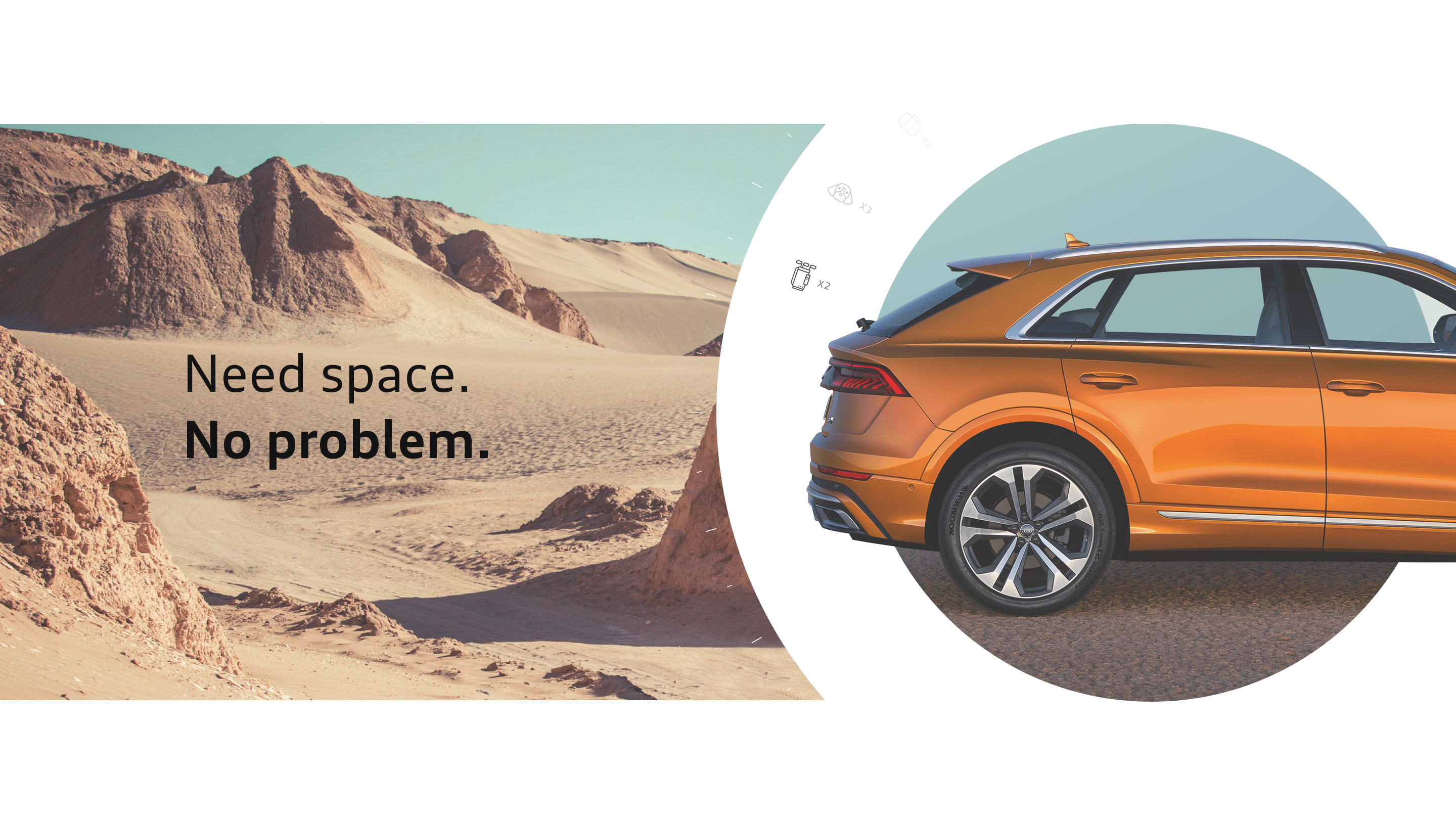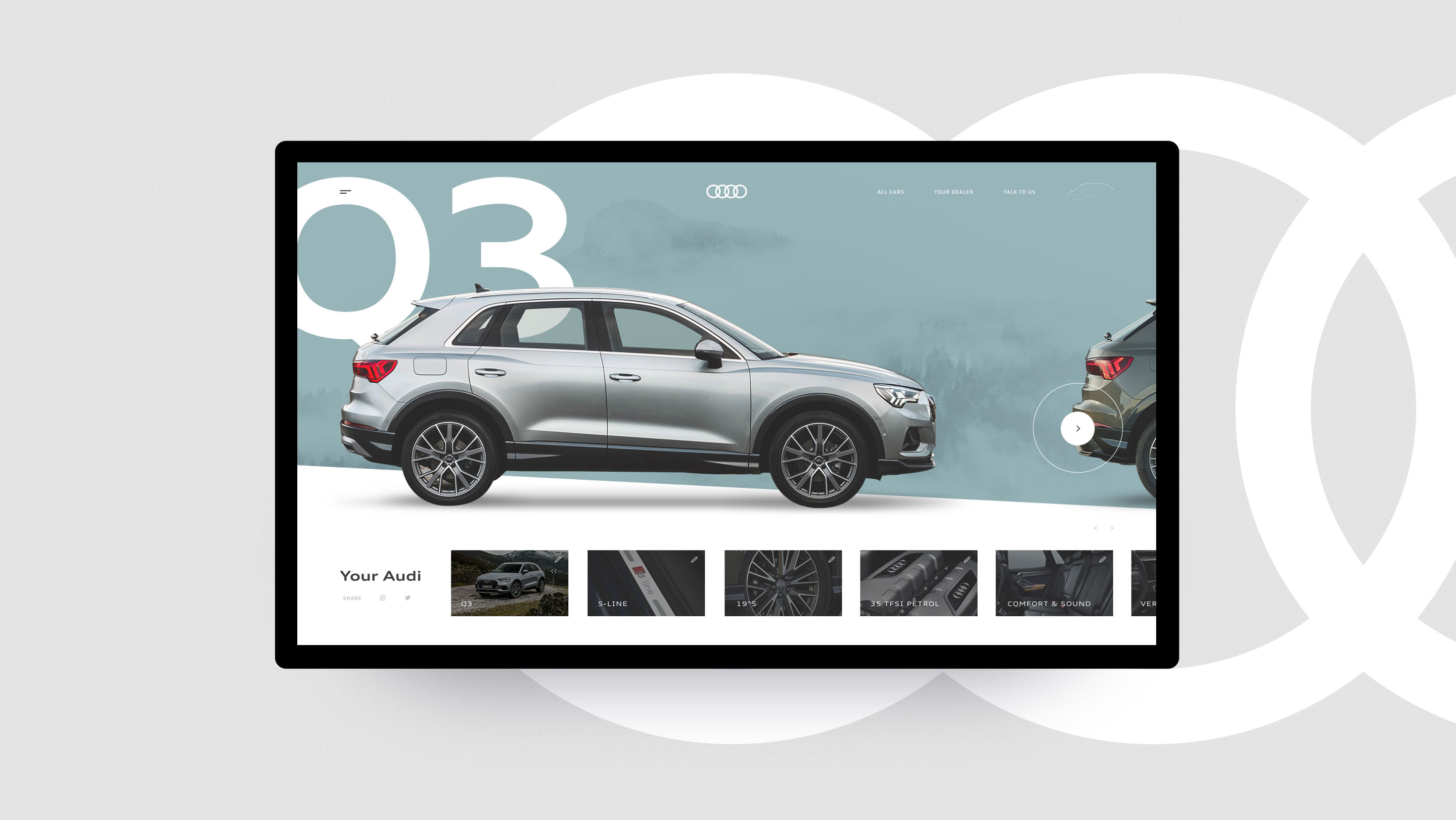 When BBH was tasked with pitching for the Audi UK digital account, I knew I needed to strengthen my pitch team with some real masters of the trade. Having worked with Andy (and MERó) several times over the last 10 years, he was my first port of call. Andy and the team delivered not only incredibly well-crafted designs, but they also helped create a strategically sound and future proof design language which played a huge part in BBH winning this account
Audi Ross Mawdsley - Creative Director of Brand Experience and Partner, BBH London.
Winning results
Our collaborative approach helped to deliver a pitch-winning experience across mobiles, desktops and showrooms and helped BBH London to become Audi UK's digital partner. Balancing style and substance with true collaboration meant we could create a vision that not only met, but exceeded both Audi and their customer's expectations.