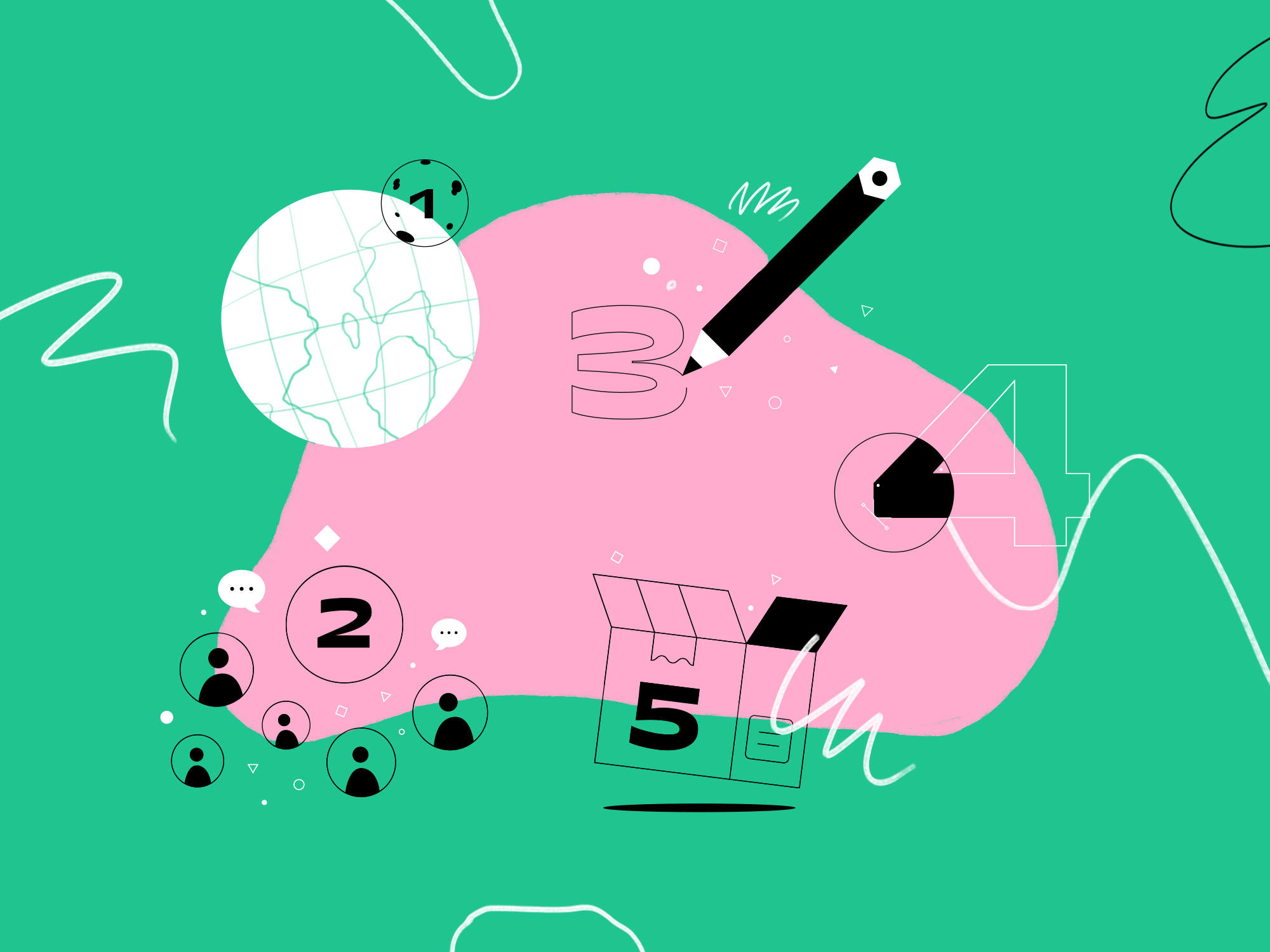 We hear the phrase 'design process' mentioned a lot in the industry, but what does it actually mean? And how can it help a project run smoothly regardless of whether you have completed countless branding projects or if this is your first opportunity?
In brief, you start a project with a blank piece of paper but need to get to a comprehensive brand strategy with a suite of brand assets to support it, all within a defined timeframe. So how do you do it? Every agency has its unique way of doing it, but here at MERó, we use our own digital design process to make our journey as straightforward as possible.
The underlying aim of our design process is to streamline the steps taken in each phase of the project and enable the team to seamlessly transition through the process. With a shared set of expectations, both internally and externally, we are able to gain structure and transparency in each phase in order to deliver a successful outcome.
So, what are the benefits of working in this way?
With an agreed process outlined from the offset, everyone involved in the project will have a mutual understanding of how it is going to work. This allows for any concerns to be raised early and also means that an agile way of working can be adopted. The phases of work are set, but the work within these phases can be flexible depending on the outcome of the previous phases and the business needs. Working in this way also enables rapid decision making due to the adaptable nature of working through this design process. Being transparent is a fundamental attribute that every team member must encompass during this process. This will increase communication between the team and allow concerns to be raised early which will, in turn, eliminate errors and enable a streamlined process to be undertaken. Sounds good, right?
So now we've established the benefits of working through a design process, let's discuss the phases in more detail. There are five key phases that we break our projects down to, here's what's involved in each of our phases:
Phase 1 – Discovery
This phase is all about getting under the skin of the business. We talk to the key stakeholders taking them through brand workshops asking fundamental strategic questions that allow us to get a deeper understanding of the business, the challenges and the goals. If the business is of a reasonable size we extend this time to talk, and more importantly, to listen to various teams and departments in the business. It's also at this point that we start gathering our own insights and data on the customers/users, exploring insights, sectors, and influencers. We now start to build out our working walls. Only once we have the right amount of insight do we move onto the second phase, as missing something out here can weaken the foundations we will build upon in the later phases.
Phase 2 – Positioning and Strategy
Now we have all the insights and information needed it's time to make sense of all the findings from phase 1. The first part of this phase of work we review and analyse the findings. Capturing crucial observations that will then help to build out and inform the foundations for the overall starting points across the digital strategy and positioning. On the second half, we start generating initial ideas around potential positioning territories, asking and questioning how they compare across the business, customers and competitors both in the now and the future vision of the company.
Phase 3 – Concept Exploration
Here, we begin to explore creative routes based on phase 1 and 2 findings. We go wide and shallow with our approach, developing a range of creative directions and not dismissing any ideas at this stage. There's no such thing as a bad idea here! Regular check-ins are imperative during this phase and sharing the smallest scribble can often spark the biggest ideas. During this exploration phase, we bring the concepts to life visually to showcase a variety of routes on how the core assets and brand language might look. Whilst also consider how to stay ahead of competitors both in and out of the sector concerned.
With a wall full of ideas and potential routes, we collaboratively begin to decide what is and isn't going to work for the user, again, based on the research undertaken in phase 1 and 2. We outline the pro's and con's of each idea whilst always referring back to the brand position to ensure the look and feel aligns with the proposed strategy. At the end of this phase, we decide on 1-2 routes to take forward into the next phase.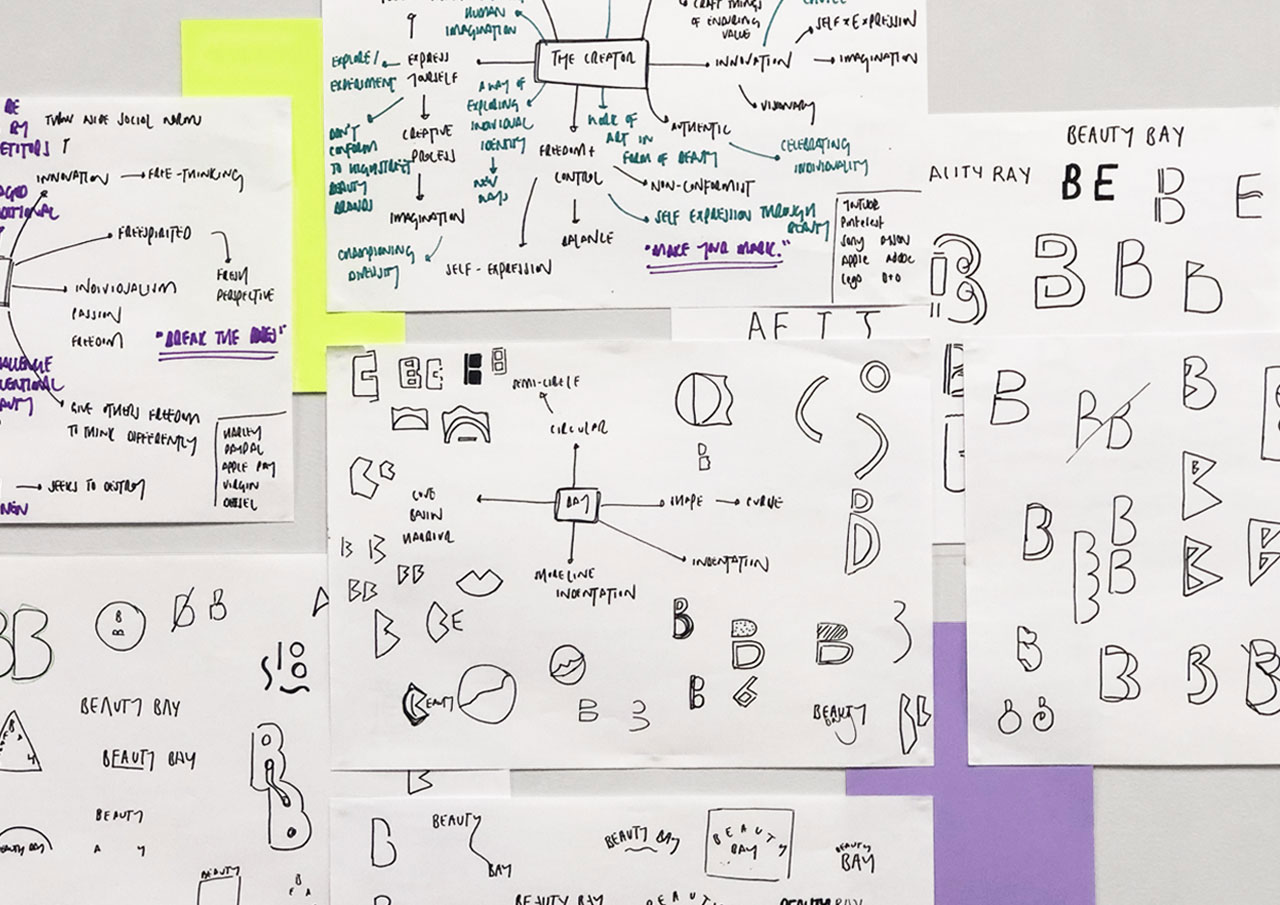 Phase 4 – Brand Creation and Refinement
Now it's time to converge. We refine the wealth of ideas from phase 3's exploration into expressing two chosen routes. Within these two routes, we focus in on developing brand assets and a visual language using different creative approaches. We work towards compiling a coherent and unique brand language for each. Again, utilising our working walls and taking an iterative approach, we continue to cycle through developing, sharing and deciding. Taking this step by step approach ensures that all decision making remains focused at each stage so that we can collectively decide on a single idea to be developed further. We then explore, develop and express the core brand assets of the single chosen route to create a brand identity with no hidden surprises for anyone.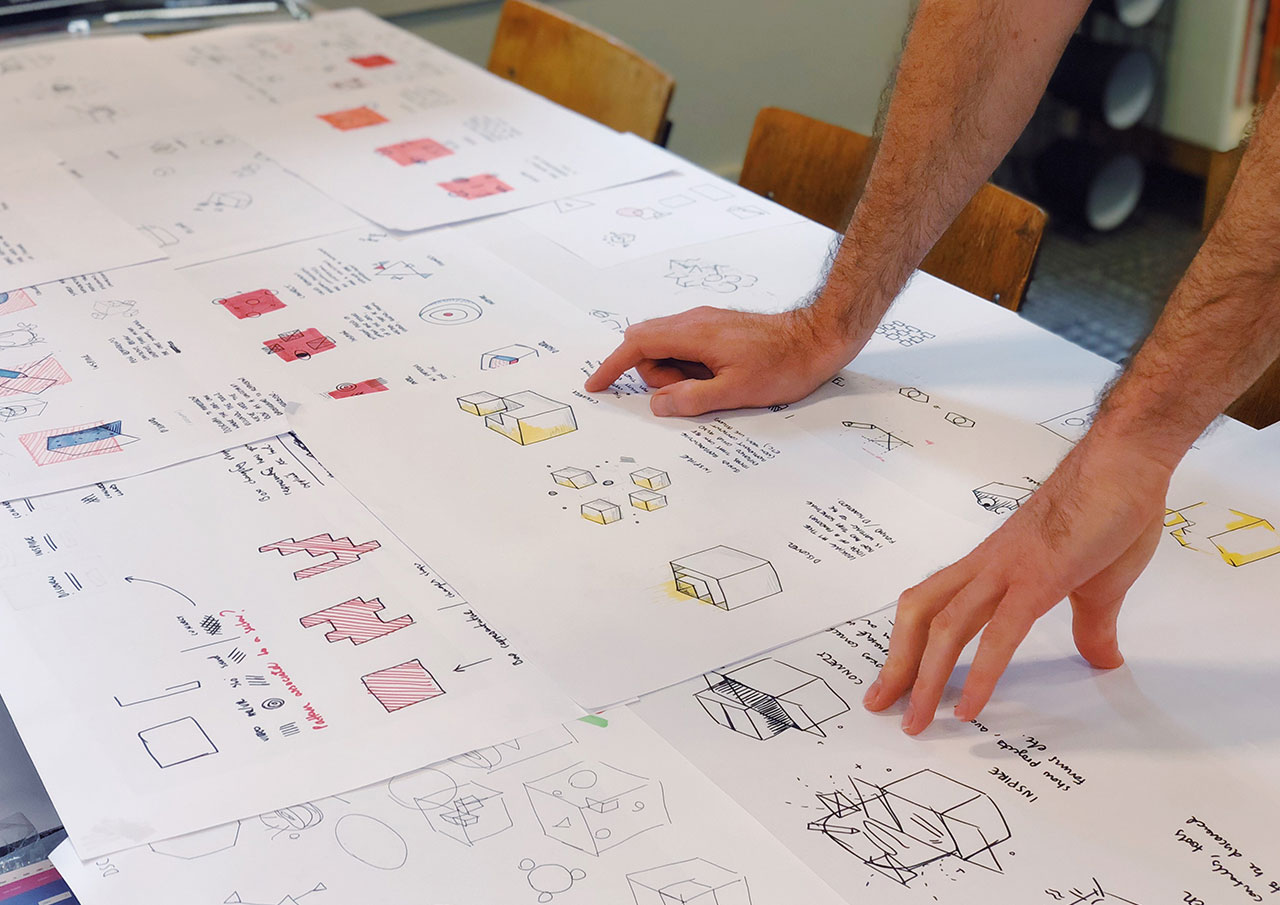 Phase 5 – Rollout and Delivery
Now we have a suite of new brand assets defined and agreed on by ALL members involved in the digital design process and have been tested on real customers, we are in the final stages and need to pull everything into a single document that can be shared with the wider business. This document is the new and exciting brand guidelines that will set a brand apart from its competitors and give guidance to design teams. In here, we outline the usage rules for the brand assets so that the new brand can be used with ease throughout the business.
To ensure a seamless transition of the new brand internally, this new toolkit will be rolled out through focused workshops with smaller teams. Taking this approach will ensure clarity and allow questions to be answered early on, resulting in informed design decisions being made going forward.
Depending on whether the brand is completely new or a refresh of an existing brand, we can work with the business requirements to make sure an impactful launch plan is implemented. This will ensure the new brand identity is explained across the business so everyone has a clear understanding of it and how it will be used going forward. It's a succinct way of getting everyone on the same page so that nobody goes off track!
So, in a 6-minute read, that's how we tackle the digital brand process here at MERó. It's a concise process that requires time, effort and focus; we don't take a light-hearted approach! But adopting this process will inevitably eliminate the margins for error and provide longevity in the new core brand assets.
And just when you think you're at the end, you're back at the beginning! As any successful brand will tell you, once a digital brand has been completed, it should not be a sigh of relief that your brand is now 'done', but instead think 'what next?'. Brands need to continually assess the market and evolve their visual brand language in order to remain current to their audience and keep up with the competition if it is to succeed in today's digital landscape. And so it continues…